Stream: April playlist – all the best new music from April 2014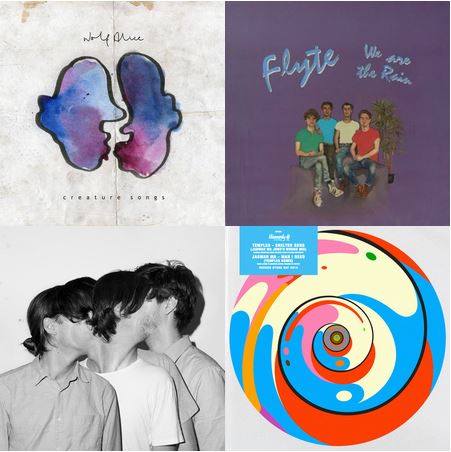 April was a pretty busy month in music – just a quick read through the music news will tell you that. Kasabian announced their new album, Liam Gallagher sent everyone into a mini-meltdown about a possible Oasis reunion, Glastonbury announced the first raft of acts for this years festival and there was also the small matter of a Libertines reunion.
In amongst all that going on, there was also a fair amount of great new music hitting the internet in April. Below I've curated a playlist of all the best new music to come out in April – from new tracks from established acts like Lana Del Rey and Klaxons to exciting new stuff from the likes of Royal Blood, Wolf Alice and BANKS. There's also some awesome remixes and cover versions in there for good measure.
Enjoy!
April 2014 playlist – tracklist
01. Lana Del Rey – 'West Coast'
02. BANKS – 'Goddess'
03. Wolf Alice – 'Moaning Lisa Smile'
04. Cut Copy – 'In These Arms Of Love'
05. Hockeysmith – 'Hesitate'
06. Royal Blood – 'Hole'
07. Jagwar Ma – 'Man I Need' (Temples remix)
08. Klaxons – 'Atom To Atom'
09. Coldplay – 'Midnight' (Giorgio Moroder remix)
10. Flyte – 'Where Nobody Knows Your Name'
11. Bryan Ferry – 'Love Is The Drug' (Todd Terje Disco Dub)
12. Jagwar Ma – 'Uncertainty' (Cut Copy remix)
13. Say Lou Lou – 'Everything We Touch' (Yannis remix)
14. Angel Haze – 'Drunk In Love' (Beyonce cover)
15. Echo & The Bunneymen – 'Lovers On The Run'
16. Wolf Alice – 'Storms'
17. TOWNS – 'Marbles'
18. Delphic – 'Get Familiar'
19. machineheart – 'circles'
20. Arcade Fire – 'Heart Of Glass' (Blondie cover)