Were running a series of Festival Essentials in the run-up to festival season 2014. See the latest buying guides below:
[box type="info"] >>> Festival Essentials: the best pop-up tents for festivals[/box]
[box type="info"] >>> Festival Essentials: cool camping gear for festivals[/box]
[box type="info"] >>> Festival Essentials: A guide to festivals abroad[/box]
[box type="info"] >>> Festival Essentials – Best Portable Bluetooth Speakers[/box]
[box type="info"]>>> Festival Essentials – Phone chargers for festivals[/box]
We could instantly hit a stumbling block here with that tricky word 'essentials'. The trouble being that each and every one of us has a different concept of what this word means when related to certain subjects and the festival topic is no exception.
There are certain kinds of humans, usually girls (sorry ladies but it's true), who couldn't possibly consider leaving the house for an overnight stay without being glamorously prepared for just about every eventuality – make-up, toiletries, hair styling, designer clothes, high heels and iPhone for sending photos of what a great time they are having every 10 seconds. At the other end are those (most often boys) who stuff a few items into a small rucksack at the last minute and hope to wing it.
Now these cases might be ridiculously extreme but if you fall even vaguely into either of these categories then you might have a rough time of it at a festival.
Festival essentials are all about getting the mix between travelling light and going without just right so that your party weekend is the most fun and as comfortable as it can possibly be and without costing you a small fortune.
So, although this festival kit list will without doubt not fit everyone or fulfil each individual's idea of essential, it will function as a framework, at least for the majority of festival goers.
Taking Too Much Gear
The main reason for keeping your essentials to a minimum is simple. Whatever you bring into the festival you are going to have to carry personally to your camp-site. Festival arrival points to camp-sites can be a bit of a hike and in some cases, typically with the larger festivals, they are a long way.
Factor into this that the terrain you will cover might be dirty, muddy, hilly or otherwise challenging and you will start to see the benefits of keeping it light.
To get round this problem you might see folk pushing wheelbarrows or sack barrows which might save you a hernia or halfway abandonment of belongings but make sure that if you opt for this solution you bring something with wheels which can cope with the terrain or you'll be no better off.
What Not to Bring
The first and foremost rule of festivals is don't bring anything you couldn't bear to lose. Many a festival reveller returns home with a lighter load than he set out with and we're not talking polished off cans of beer and instant noodles here but valuables and the like.
Mobile phones are probably a festival essential and it is natural to want to snap a few photos of your weekend frenzy but bring old cheapie alternatives rather than your latest pride and joy.
All of the larger festivals offer secure lock-up facilities but you might very quickly tire of negotiating the length of the venue while fighting through the crowds to get something, faced with doing it all over again to take it back.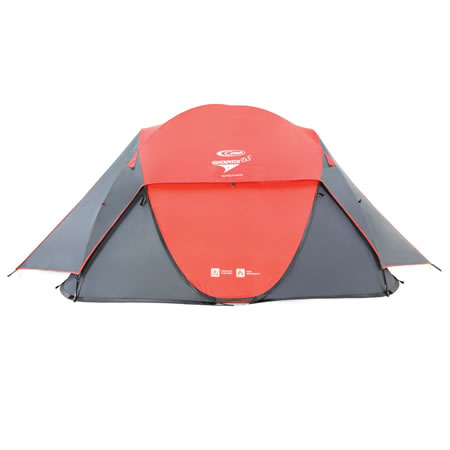 Camping Items
Tent – too big and you risk not being able to find enough blades of grass to pitch it on. Too small and you end up potentially with muddy wellies or smelly trainers (yours and/or your buddies) for bed-mates. Too cheap and your tent may rip, leak or generally not last the distance. Too expensive and you risk getting it damaged or even pinched (it has happened).
The festival tent most favoured by old hands is a mid-range, light-weight one with good waterproofing and ventilation and which is big enough to allow for all of the tent's occupants to sleep comfortably plus the stowing of gear.
Sleeping bag – it might be summer but nights can be chilly especially with a skin full of alcohol. A decent 3-season sleeping bag is a good idea unless you are a warm sleeper.
Sleeping mat – an essential item because it insulates you from the ground while helping to cover up any ground irregularities. Air mattresses are best avoided as they are heavy and bulky and easily punctured. There are some great, cheap self-inflating mattresses on the market with comfort ratings to suit even partying princesses while a simple, closed cell roll out mat might suffice for the less fussy.
Cooking stove – great for that early morning cuppa, adding hot water to all those instant noodles or even preparing elaborate meals should you feel so inclined. Do be aware that some types of stoves are prohibited items at certain festivals.
Plates, knives, forks – if you do intend to provide some of your own food and drink then don't forget to bring something to eat it on/with but avoid the best china. Plastic will suffice or go paper for a more eco-friendly option.
Spare pegs – picture the scene – a city of closely pitched tents, each surrounded with spider webs of guy ropes. Add inebriated tent occupants into the mix and it will soon become evident that there is almost zero chance that your pegs and guys will stay where you've put them for the duration.
Clothing and Footwear
Quite what you load yourself up with here is very personal but take into account the following:
• Any clothing you bring is likely to end up dusty and stained and if it rains you can add muddy and ruined to that list.
• Getting drenched (several times) is a distinct possibility so make sure you have at least one change to avoid a 3 day long state of misery.
• A light-weight waterproof jacket (some folk go for waterproof trousers too) is a must-have item for keeping your under garments dry. Plus, it is easier to dry out single jackets in the confined space of a tent than everything you have brought along.
• Flip-flops are fine for when the sun shines but should it rain you are going to have problems. Some people go trainer-clad but be prepared to spend the whole of your festival with uncomfortably soggy feet (they won't dry out in between soakings) and a mild case of trench foot. Anything with heels is totally impractical and people will laugh at you. Clichéd and unglamorous it may be but wellies are still the number one footwear choice of festival folk in the know.
Food and Drink
Festival food – some rave about it, some gripe about it, while all are generally agreed that it's rather pricey and in some cases outrageously extortionate. You will have plenty of choice, certainly at all the large festivals, but whether your wallet can take the strain for 3 meals a day from food stalls and food venues only you can tell.
For this very reason, most veteran festival goers choose to bring in their own provisions to see them through at least some of their meals. However, if you want to go down this road remember that whatever you bring in has got to be carted by you from arrival to camp-site.
The same applies to any alcohol you bring in which often by nature is heavy and bulky. Additionally not all festivals allow you to do this so check in advance. Almost without exception all venues have a no glass policy so any booze will have to be carried in plastic or other alternative material container.
Acceptable ID
Many festivals operate certain age restrictions and regulations so if you are baby-faced and don't want to risk being refused entry you will need to bring along some approved ID (all official websites list what this is).
In addition to this, almost every festival has strictly enforced proof of ID policies for buying alcohol known as 'Challenge 21' and even 'Challenge 25' which mean that you might be asked for ID if you look under 21 or 25. Typically you will be issued with a wristband which signifies you are 18 or over after going through this process the first time.
Random Essentials
Wet wipes – sales of these must go through the roof at festival time – THE festival goers' best friend. They could quite possibly be the closest you get to having a shower for the two or three days and if you find yourself camping and partying in a muddy field then they will come to the rescue 1000 times before your weekend is over.
Hand sanitizer – ram thousands of people into close confines with shared toilets and what could equate to somewhat primitive living conditions and lurking germs are going to have a field day. Hand sanitizer can offer a little helping hand to keep festival jelly-belly at bay.
Toilet roll – it's a well known Murphy's Law of festivals that the toilet paper ALWAYS runs out just as your long awaited turn in the queue arrives – take your own and be prepared.
Bin bags and a supply of plastic bags – bag up your rubbish and earn yourself festival brownie points. Additionally, plastic bags will come in handy for keeping muddy stuff away from non-muddy stuff (if you're lucky you might have some of that).
Head-torch – any torch will do but a head-torch gives you two hands free at all times. Something you might be seriously in need of when it comes to pitching your tent at night, groping your way through an endless obstacle course of tents and guy ropes when you decide it is finally time for bed or for late-night dashes to the toilet block. Don't forget the spare batteries.
Duct tape – if you find yourself sniggering at this entry then you are obviously NOT one of the initiated. Duct tape is a knight in shining armour to all campers and festival goers. Use it as a temporary water-tight seal for tent tears and leaking seams, for split water carriers, for tent pole repair, to twist into a spare guy rope and to repair, fasten, bodge or otherwise avoid catastrophes in more ways than you could imagine.
Ear plugs – copious amounts of alcohol could be all the sleeping pill you need. However, possible sleep deprivation at festivals, surrounded as you will be by the possibility of 24 hour disruption, could make earplugs an essential survival item.
In-tent pee container – many start out their festival determined that it is a real toilet or nothing. Many end up using anything and everything they can to use as a caught short pee container in their tent (think middle of the night, toilets a short hike away, heavy rain etc). Those with a great aim might manage with a plastic bottle, the normal among us might need a bucket – your choice.
Sun protection – if the sun shines (and truly it does sometimes) you are going to be outdoors for long periods and dealing with a case of sunburn in a festival environment won't be fun.
Cheap mobile phone – factor in huge venues, crowd crushes and a brain that might not be at its clearest and you can easily imagine getting separated from your mates. A phone helps you arrange a get-together again plan.
Toothbrush and toothpaste – the rest of you might not be so sweet smelling after a few days festival frenzy but at least you can keep your gleaming smile.
A go-with-the-flow attitude – no matter what your preconceived ideas are of a festival, the chances are that in reality it will be different. You might have to deal with lots of walking, sleep deprivation, huge crowds, getting dirty without the means of getting clean, dealing with the festival toilets and a few other challenging issues. If you let them, each and every one of these can ruin your festival but if you pack the right attitude along with the booze and the wet wipes and other bits of festival kit you are going to have potentially the best weekend of your life.
Forgotten Items
If you do forget something then don't panic (unless it's your ticket in which case panic big time). If you can't innovate or dream up an alternative then help will be on hand, certainly at the larger festivals. Some of these actually ship in temporary supermarkets or shops which can sell you anything from a tube of toothpaste to a tent. Of course you will probably pay a little more than you might have done at home.
Also, being at a festival doesn't mean you are imprisoned. Getting out to search for a shop is possible, although how far you might have to go will depend on your venue. Most festivals have a re-entry gate for those who wish to pass in and out, helping you by-pass any big queues.