The Magical Blue Orchestra released their self-titled debut album last month. The Norwegian band released the album under their own label Honeybadger Records after recording it in their own studio. The album was mixed by legendary American producer Gary Hoffman, who has worked with various popular artists including Ray Charles and Ida Maria.
The Magical Blue Orchestra finds its inspiration in English guitar music and Brit-pop which easily covers everything from The Beatles to the Kasabian, including everything in between. When you listen to the album, you will notice a few familiar sounds here and there, provided that you have followed English guitar music hits over the years. You will probably notice a very familiar flute throughout the album – which you may also remember from 'Strawberry Fields Forever' by The Beatles.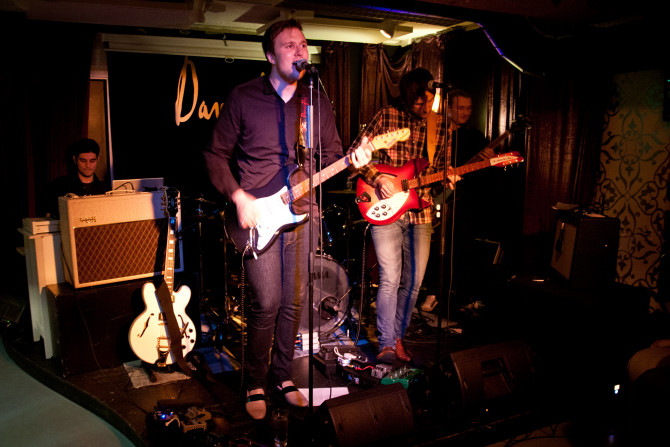 The Norwegian band has mostly talked about 'what the future holds' in their debut album. The lyrics throughout the album bring focus on this point, romanticizing about it from different perspectives. The result is lyrically powerful songs backed by some excellent music.
The album is available for download/stream on Spotify, iTunes and other digital platforms. It comes with 10 tracks that span over 39 minutes. Here is the tracklist.
Landslide
Broken Arrow
Cast A Stone
Superstitions
Lady Luck
Another Day
Baron Saturday
For You
Come on
Ocean Spray
The Magical Blue Orchestra online: https://www.facebook.com/pages/The-Magical-Blue-Orchestra/160434747593
Watch Music Video "Baron Saturday" by The Magical Blue Orchestra