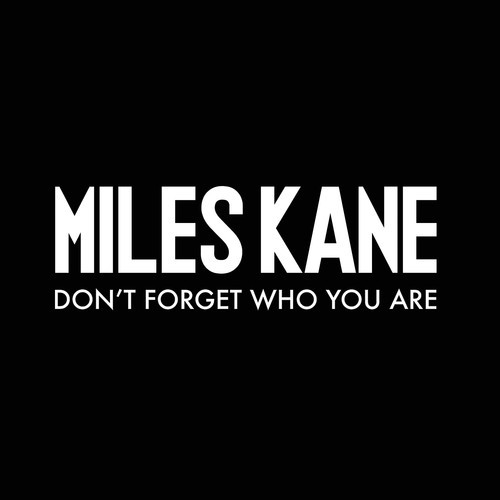 Single Releases – 12 May
This week's top new single releases reviewed and rated by Phil Lickley.
American Fangs – 'Pomona'
Rating:

Fast-paced and heavy on the guitars, 'Pomona' is poppier in its stylings than you'd imagine but with more credibility from the edgey guitars. That said, the vocals get lost in the overall mix to become pretty indistinguishable. A fun vocal break down and well balanced chorus add to the hooky elements that grow with time, creating an above average rock-pop hit, though it lacks any killer moments to cement it in your memory, but is enjoyable while it lasts and feels like a grower.
Watch the video here


Becky G – 'Play It Again'
Rating:

Assumingly signed on the back of Nicky Minaj's success, she sounds very much like that rapper-cum-singer, mixed with elements of Ke$ha and Taylor Swift. The verses sound like she's singing over someone playing a rather frantic game of whack-a-mole but there's something summery and catchy about her tongue-in-cheek rapping and soft chorus. It might be derivative of many songs and styles currently floating around the charts, but it's strong enough to stand on its own feet and Becky G doesn't resort to the Lady-GaGa antics of Minaj to grab attention.
Watch the video here


CLMD vs. Kish feat. Fröder – 'The Stockholm Syndrome'
Rating:

The Norwegian DJ / producer duo reveal this track, titled after the famous hostage condition. Don't expect anything particularly fresh and exciting as it's a female vocalist singing over a house track with a purely instrumental chorus, something that's hardly new in 2013. It's on the right side of good with its repetitive titular hook standing up to scrutiny, but it's deluged with genre clichés.
Watch the video here


Demi Lovato – 'Heart Attack'
Rating:

Another singer coming from a Disney background, treading a familiar path of many recently, Lovato sounds like a younger Kelly Clarkson. She certainly has the material to back up her powerful voice if 'Heart Attack' is a good example. With a well-paced catchy bridge and powerful chorus, there is enough pop and power here to keep you interested in the record. The lyrics don't stand up to much scrutiny in parts, but it's a teasing, singable pop track with some moments of smart production values.
Watch the video here


The Family Rain – 'Pushing It EP'
Rating:

Joined by 'Friction' a demo entitled 'The Truth' and a remix of track two, the title song is a rawer sounding indie track than we've heard recently. With shades of Kasabian in its delivery, the tune is a little muddy in places and doesn't quite distinguish its parts very well, but if you like your guitars taking centre stage, songs to be more story-telling than catchy, with a recognisable beat and riff, and with a compelling lead vocal then you'll be at home with this. And it's nice to hear hairdressers being name-checked for the first time since Scissor Sisters' 'Laura'.
Watch the video here


Jessie Ware – 'Imagine It Was Us'
Rating:

Another deluxe-album released single, 'Imagine It Was Us' is one of Ware's stronger releases with a beat that carries the track and some smooth vocals. With elements of Moloko's quieter numbers and a vibe from the 80s it's a cool, chill-out track but with a chorus that's better than her previous efforts. Not as chart-worthy as these extra tracks usually are, it's not a bad release just middle-of-the-road, though her best to date thanks to her silky, laid-back vocal stylings.
Watch the video here


Leah LaBelle – 'Lolita'

Rating:
Another graduate from the University of American Idol, Leah LaBelle releases her second, rnb-influenced, single. A bit like a sexed-up Marina and the Diamonds, the well-produced backing with the simple, but catchy, chorus hold the song together. Its pace and rhyming add appeal to create a solid, slick track that is worth a few spins.
Watch the video here


Mariah Carey feat. Miguel – '#Beautiful'
Rating:

Taking a leaf from Will.I.Am's book in creating a hashtag-titled track, '#Beautiful' feels more like a Miguel track as he is the most dominating force on the piece. Actually one of the few Carey tracks I've actually enjoyed listening to, the duet between the vocalists works well on the slow-burning, twangy-guitar piece and it avoids any of Carey's usual off-putting vocal screeches. It's nowhere near groundbreaking but it's a smooth, casual way to spend four minutes.
Watch the video here


Miles Kane – 'Don't Forget Who You Are'
Rating:

Sounding at the start like The Shadows have returned but with a vocalist, 'Don't Forget Who You Are' is one of the better singles I've heard from Kane, a musician that I like more with each single. With echoes of Oasis, this jazzy number catches you unawares. He does fall back on some clichés, such as the 'la-la-la' sections, and there is a sense of familiar ground being trodden, but it's a well-tempo-ed catchy number.
Watch the video here


Mint Royale – 'GTFU'
Rating:

Most famous for their advert-used remix of 'Singin' In The Rain'', 'GTFU' sounds more Daft Punk than that duo's recent effort. Mostly instrumental aside from some vocoder moments, it's an intriguing three-and-a-minutes of music. Lacking any necessary vocal hooks to get a true feel of it as a song but still with a distinguishable chorus, it manages to hold your interest and will fit nicely into your music playlist.
Watch the video here


Stooshe – 'Slip'
Rating:

The band's fourth single dips back into the sixties for a rather retro vibe. Mixing up their Mockney-sound with something a little more credible than 'Love Me' and more like a more uptempo 'Black Heart'. Singable, and avoiding the cheesy spoken sections that have peppered their earlier efforts, this is a strong follow-up single and opener for their album with enough hooks to keep your toe-tapping, and the throwback sound that doesn't feel too derivative.
Watch the video here


Sub Focus feat. Alex Clare – 'Endorphins'
Rating:

Sub Focus' fourth single has been circulating around as a rumoured release for ages, and finally now appears. 'Endorphins' possibly releases said chemicals when enjoyed in a club but as a stand-alone song at home doesn't really excel. Clare's voice is as appealing as on his solo material but the track lacks the distinctiveness of Sub Focus' other hits. OK.
Watch the video here


Wretch 32 feat. Shakka – 'Blackout'
Rating:

The lead single from his upcoming third album, 'Blackout' is not a particularly inspiring first cut. The inclusion of a tribal, Eastern sound works in its favour but the verses and rapping lack any real stand-out features. Fun while it lasts but forgettable.
Watch the video here