Vinyl sales are booming. According to the British Phonographic Industry (or BPI for short), sales of vinyl records hit their highest level last year since 1997. Over 780,000 vinyls were sold in 2013 – which was double the amount sold in 2012 and over 270% more than were sold five years ago. If the trend continues at that pace, then we can expect about 1 million vinyl LPs to be sold in 2014.
As well as vinyl LPs coming with cool-looking cover art that you can actually hold in your hands, music sounds a lot better played on vinyl than it does when compressed down into an MP3 player and pushed through laptop speakers or headphones.
If you're one of the many who are starting to feel left behind by vinyls explosion in popularity, then there's no better time to jump in than now. More and more artists are releasing their albums as vinyl LPs as well as digital downloads, and there's a growing choice of different record players on the market to suit everyone's tastes/
Below you'll find the best vinyl players for beginners to get started:
GPO Stylo (3 Speed Stand Alone Turntable)

Price: £39.99
Coming in at under £40, you'll struggle to find a better value vinyl player to get you going. The GPO Stylo has 3-speeds (33/45/78 rpm), a 3.5mm jack for headphones or additional speakers and a 3.5mm audio in option for MP3 connection.
[box type="info"]>>> Buy it now from Amazon for £39.99[/box]
Steepletone USB Norwich Retro Record Player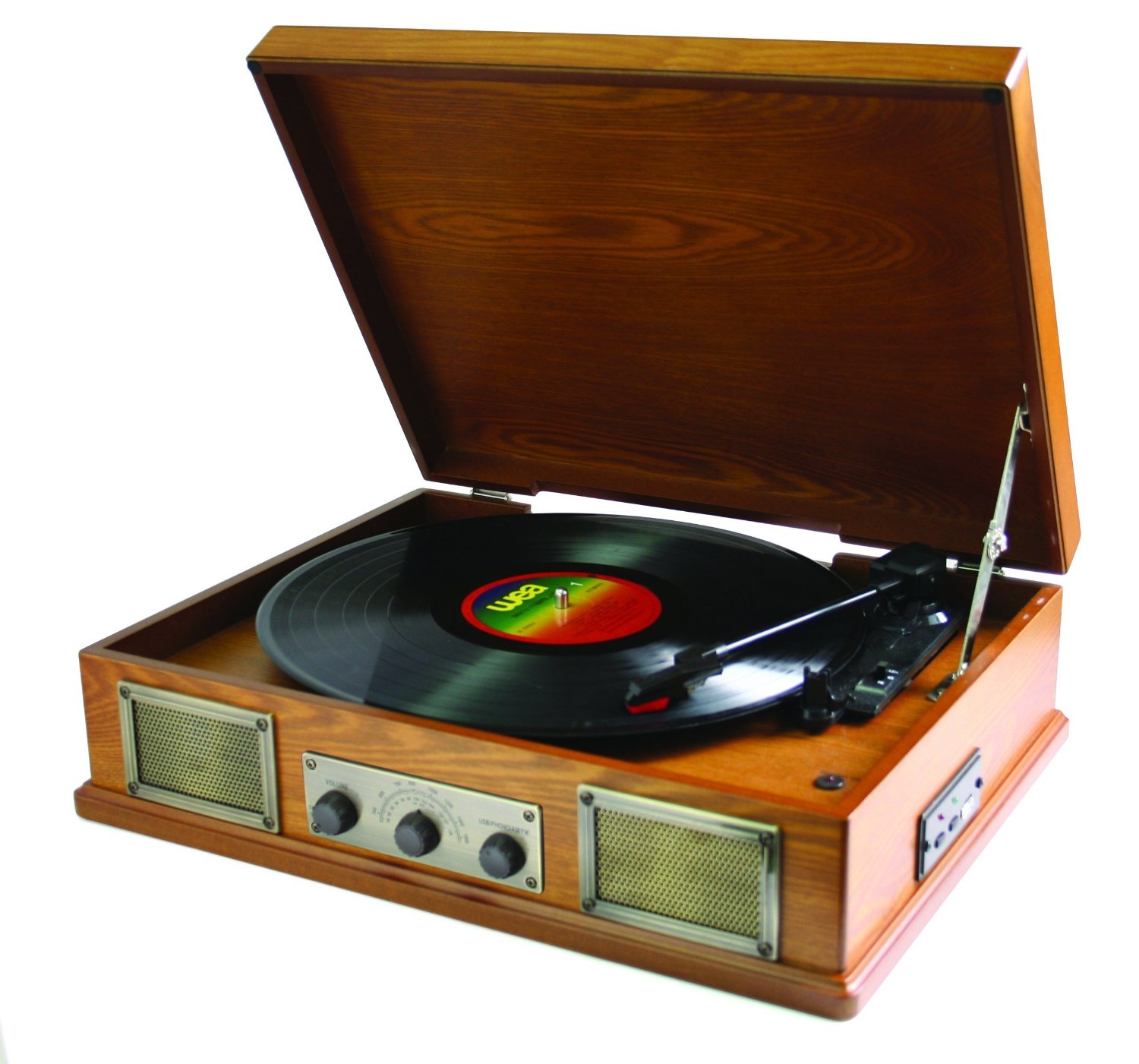 Price: £70.99
You have to admit, this is one cool looking vinyl player! It can play 7 inch, 10 inch and 12 inch vinyls and boast three speed options: 33, 45 and 78 rpm. It's great for beginners as it has a USB port and an SD Card slot so if most of your music collection is in MP3 format you can start using this easily and then start buying vinyl LPs to go with it.
[box type="info"]>>> Buy it now from Amazon for £70.99[/box]
Steepletone ST926 3-Speed Record Player/Turntable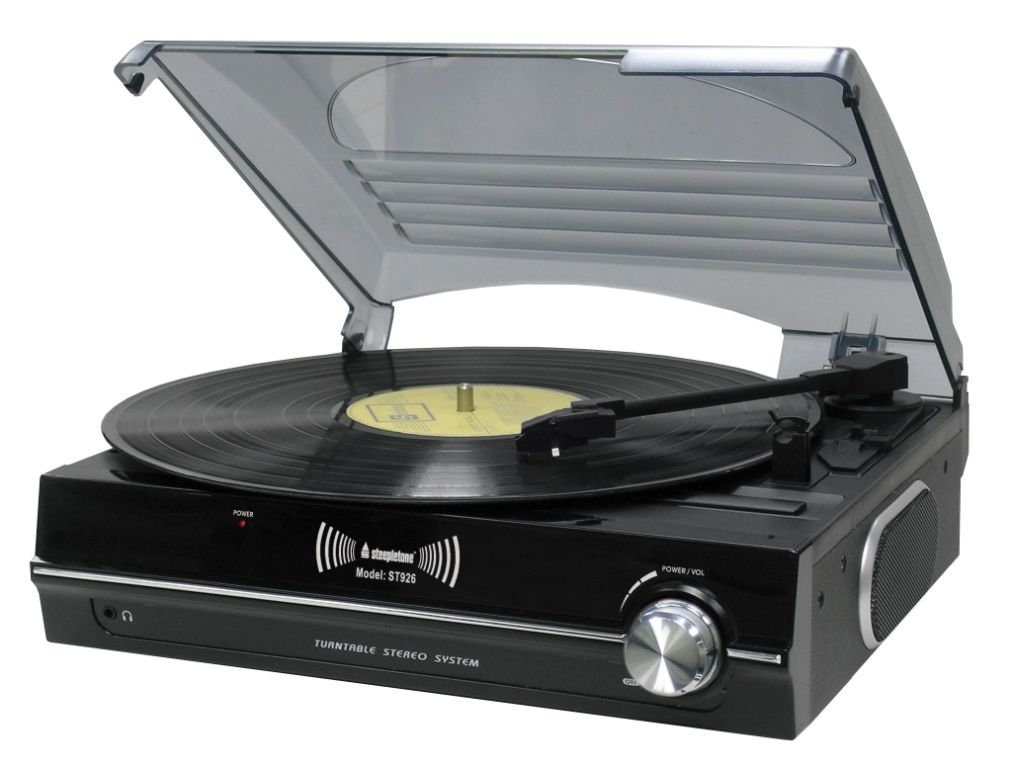 Price: £49.99
Another Steepletone record player, and at under £50 the ST926 is a great option for beginners looking for a solid player that offers value for money. The flip over stylus is a nice feature, which means you can quickly flick between 33/45 rpm and 78 rpm. My favourite feature of this vinyl player though is the bulky 80's style retro design.
[box type="info"]>>> Buy it now from Amazon for £49.99[/box]
Crosley Cruiser Briefcase Style Portable Vinyl Turntable

Price: £69.90
There's loads of entry level vinyl players that are designed to look like briefcases, which makes them great for carrying around your mates house or to parties. The best of the briefcase-style record players is the Crosley Cruiser, which costs just £69.90 and boasts dynamic, full range speakers and your choice of rpm.
[box type="info"]>>> Buy it now from Amazon for £69.90[/box]