Karen O has today revealed she will release a solo album in September called Crush Songs.
The album will be the Yeah Yeah Yeahs singer's first solo album, and will be released via Julian Casablancas Cult Records imprint on 8 September.
The artwork for Crush Songs is above, and Karen O explained the title of the album in the below hand-written press release: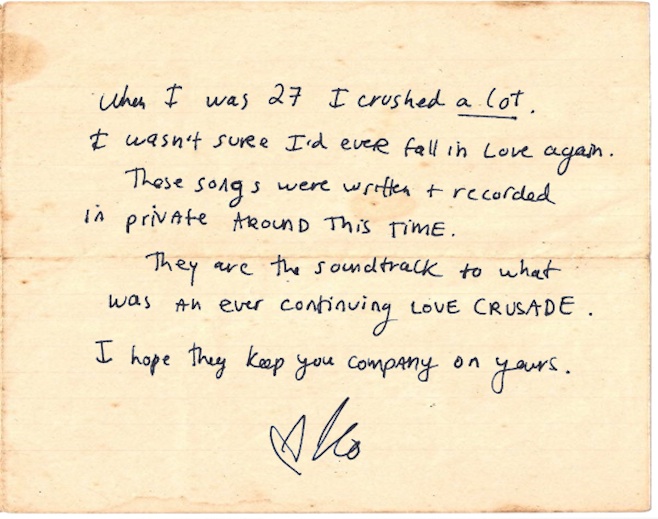 So judging by that we can expect Crush Songs to be an album of lovelorn lo-fi songs in the style of Karen's Oscar-nominated 'The Moon Song' (from the soundtrack of the film 'Her').
There's no new music from Karen O to go along with the announcement, but there will probably be a lead single out in the not-too-distant future.
In the meantime, read my review of the Yeah Yeah Yeahs latest album Mosquito here.
Or, watch Karen perform 'The Moon Song' live here: