There is such an incredible amount to see in Las Vegas – with the casinos, shows, thrill-rides and nature parks – that it can be a difficult task to work out where to start. Luckily, this year will see some huge performances from world-famous stars; here are five of the best.
Sir Elton John
A legend around the world with decades of experience behind him, the Rocket Man returns to Vegas with his show The Million Dollar Piano at Caesars Palace's The Colosseum between the 22nd and 26th of April this year. His performance is focussed around a Yamaha piano which has been engineered with sixty LED video screens, and additional graphics broadcast up to the Colosseum's huge screen. Backed by his personal band and with a special appearance from percussionist Ray Cooper, the performance promises a huge visual spectacle in his first Vegas appearance since the release of his latest album, The Diving Board.
Shania Twain
Her shows began in November of last year, and are only running until February 15th, so if you want to catch the country legend in action at The Colosseum you may have to miss out on the casinos! With prices starting at $80, her show will make the most of the 45 x 120 foot LED screen with additional visual elements in her first live show for eight years. Backed vocally by two brothers, she also takes the opportunity to introduce her young sister, a singer named Carrie Ann.
Rock of Ages
Taking place at the Venetian on South Las Vegas Boulevard, the Broadway and motion picture hit which has been nominated for five Tony awards tells the story of Drew, a young man born and raised in South Detroit, and the "small-town girl" Sherrie who wants to make it big in Hollywood. The story takes on LA's Sunset Strip in the year 1987 and includes 28 rock songs from that era from such well-known bands as Bon Jovi, Journey and Styx.
Celine Dion
Between the 18th of February and the 19th of March this year, the show-stopping Celine Dion appears at The Colosseum for the first time since ending her show A New Day in 2007. Unlike her previous show, her new one will include less backing dancers and instead fill the stage with a 31 piece orchestra and her three backup singers. Those who want a greatest hits show will be disappointed, as she will be singing a mix of songs from other artists as well as her own classic songs.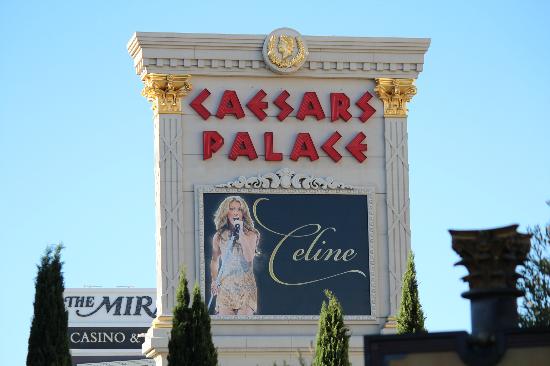 Donny and Marie Osmond
The charismatic brother and sister duo from the seventies Donny & Marie Show are back with a vengeance in the Flamingo Showroom. Their on-going show has tickets starting at $90, and replicates the variety show feel of their television shows with a plethora of back-up dancers, highlights of their careers, and good-natured ribbing between the two.
So take your pick, book your tickets early and enjoy a show-stopping night of fun from some of the best entertainment Vegas has to offer!