Single Review: "Forgiveness" by Enrique Iglesias and Nicky Jam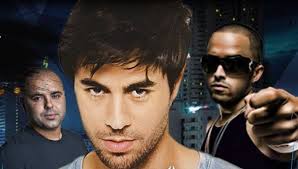 Enrique Iglesias has released English version of global hit "El Perdon". It looks as if Enrique has another English smash hit in his hands, probably as big as was "Bailando". The track "Forgiveness" is a collaboration with Nicky Jam. Nicky Jam has already tasted success this year with his smash hit in Italy, Spain and Mexico. He has also topped Billboard Latin charts with Spanish version of "Forgiveness" and is all set to have a global smash hit with this English-version release.
"Forgiveness" has already proved that it's a big hit by claiming a place in top charts in various countries. Now it has arrived for English audience and chances are they will love it. The song has transitioned from Spanish to English without needing any changes. The hip-swinging reggae beats seems perfectly in place and the chorus has everything that one could ask from a powerful chorus for a possible global hit. As usual, Enrique has delivered his vocals perfectly. We think the duo has done everything right and they deserve a hit, thanks to the irresistible reggaeton beats. You can listen to the song below. Let us know what you think about this latest single from Enrique in the comments below.
Listen to "Forgiveness" by Enrique Iglesias and Nicky Jam