Tickets for Invictus Games closing ceremony – featuring Foo Fighters, Kaiser Chiefs – on sale tomorrow – buy them here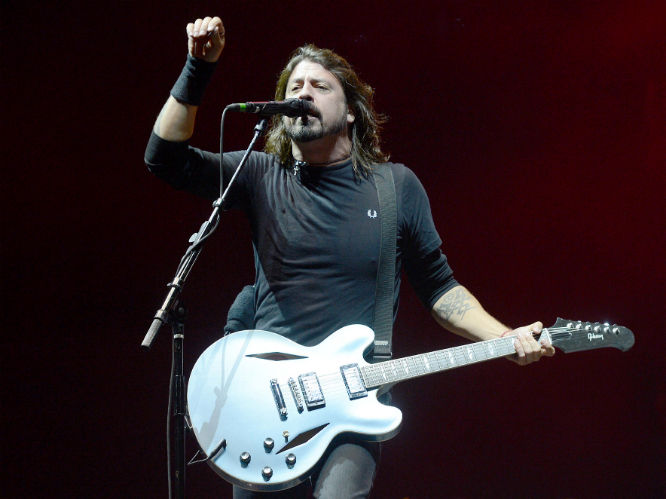 With Dave Grohl revealing this week that Foo Fighters have finished work on their 'epic' new album, interest in their big UK show of the summer, at the closing ceremony of the Invictus Games, has gone through the roof!
Tickets for the Invictus Games closing ceremony, which is held on Sunday 14 September at London's Queen Elizabeth Olympic Park, go on sale tomorrow morning at 9am. Here's the link to buy tickets:
With Foo Fighters headlining, and likely to play new material, and the likes of Kaiser Chiefs, Ellie Goulding and Ryan Adams on the bill, tickets are expected to go pretty quickly tomorrow. To be in with a chance of getting your hands on tickets, make sure you're ready at 9am tomorrow and have the above link open.
You can also buy links for all of the Invictus Games events, including both the opening and closing ceremonies, from their official ticket partner Stubhub:
Invictus Games closing ceremony – ticket prices and limits
Tickets for the closing ceremony cost £54.88.
There is a strict limit of 6 tickets per person/per card – which you will need to bear in mind if you are planning on buying for a big group.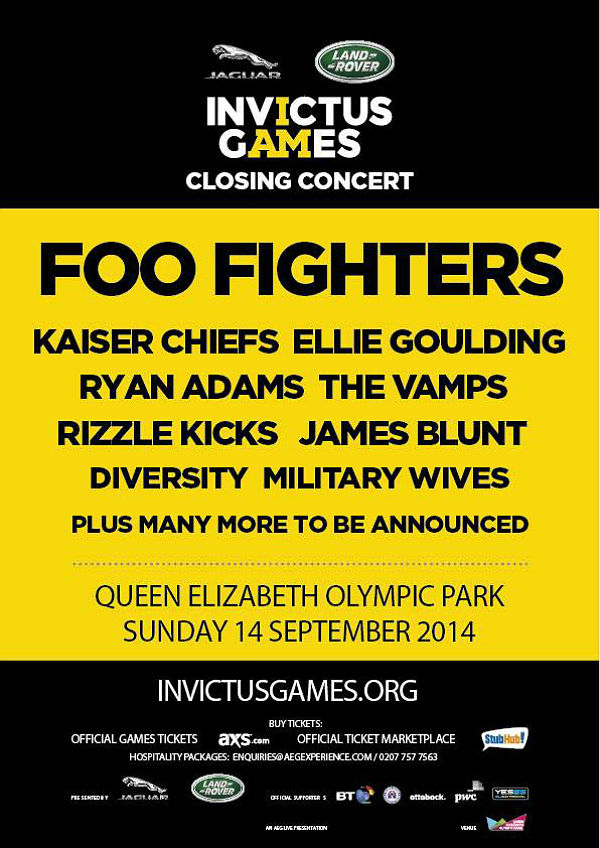 About the Invictus Game
The Invictus Games will see over 400 wounded, injured and sick servicemen and women from 14 nations compete in a range of sports. Teams will be made up of the armed forces of nations that have served alongside each other with the aim to use the power of sport to inspire recovery, support rehabilitation, and generate a wider understanding and respect of those who serve their country.
The Games are championed by Prince Harry will help to shine a spotlight on the Armed Forces personnel and veterans who put their lives on the line for their country demonstrating how they and their families are valued, respected and supported.
So, in short, if you want to give to a very good cause and enjoy a top night's musical entertainment, you know what you have to do: