Christmas Gift from Miguel: Get 3 new songs free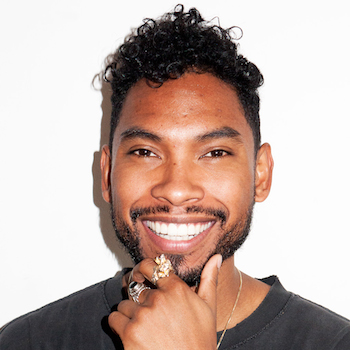 Miguel has just released three new tracks and he is offering them free of cost for everyone to download. This is probably the surprise Christmas gift from the R&B crooner. The tracks were uploaded to SoundCloud on Friday, December 19. The tracks uploaded are "Nwa" feat. Kurupt, "Coffee" and "Hollywood Dreams". A snippet of "Coffee" was released by Miguel back in October and everyone thought Miguel is going to include it in his next album but to surprise all he gifted it away free on this Christmas. The other tracks are also worth listening so head over to SoundCloud and stream the latest EP from Miguel.
This surprise EP came at a perfect time for everyone as the Christmas is around the corner and all of us are looking for some free music after all. But this is unlike any other free music that you've downloaded so far this time. Miguel beats the other artists by throwing his best tracks for free. In fact, Hollywood Dreams is so good that you're going to add it to your playlists and keep it there for long. The R&B-rock vibe gives it a newness of its own kind. You can download all three tracks HERE AT SOUNDCLOUD.