Beady Eye single review – Bring The Light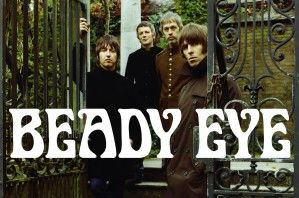 All has been quiet on the Beady Eye front ever since Liam announced the name of his new band (to a few sniggers!) back in June. That's all changed in the past few days, though, with the launch of their website and now a free download sending the blogosphere into over-drive. Initial reactions to the single have been a bit mixed to say the least, with opinions ranging all the way from 'uninspired' to 'brilliant'. So, away from all this sudden attention and hype, what is Bring The Light actually like?
Perhaps unsurprisingly, it's not a million miles away from the relaxed, bluesy and soulful rock and roll of Oasis' last album, Dig Out Your Soul – bearing a passing resemblance to its stand-out track 'Shock Of The Lightning'. What's important though is how Bring The Light differs from their Noel-dominated output. First of all, it's obvious Liam is now the dominant creative force – with his 60's leanings and John Lennon infatuation taking precedence. Not that this is a bad thing – the high tempo piano and layered vocals lend Bring The Light a classic feel, with the screechy guitar line and finger-clicking backing singers providing a modern polish. Lyrically, Bring The Light also bears the hallmarks of Liam's distinctively generic and ambiguous sloganeering – "I'm coming up, you're coming down" etc… It lacks the delicate warmth of 'Songbird', but is much better than 'Little James' and shows that Liam is a more than competent songwriter in his own right.
While the haters may be a bit premature in writing off Beady Eye on the basis of just one song, the reaction to Bring The Light shows just how high the level of expectancy is regarding their debut album. While Bring The Light isn't an immediate classic, it's a decent enough introduction to the band a solid foundation to build on.
Listen to and download Bring The Light here: