New Music Video: "Song For Someone" by U2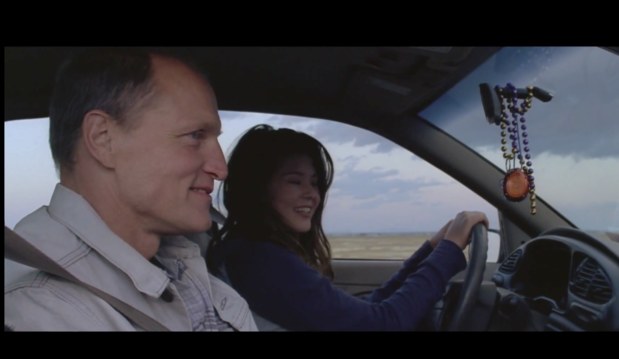 Just when everyone assumed that U2's "Songs of Innocence" is dead, U2 surprises us all with their new music video for another song from the album. This new single is titled "Song for Someone" and it took almost six months for U2 to follow up their previous single "Every Breaking Wave". No one knows for sure why U2 took so long to follow up their single. It's a mystery that only U2 itself can solve for us. So far, there is no news from the band about why they couldn't agree to follow up earlier and if they had to follow up their previous single, why wait so long?
This new music video is directed by Vincent Haycock and it premiered on VEVO on July 12. The music video features famous American actor Woody Harrelson along with his real daughter Zoe starring the video as his daughter. Woody is seen in a prison where his daughter visits him often. When the time for his liberation finally comes, he walks the prison road and sees his daughter waiting for him by the end of the road. As they drive back home in this long music video, they talk about their life without each other and share their emotions.
Watch Music Video "Songs For Someone" by U12